Connections and Integrations
In this section, we'll introduce the following concepts:
Heroku
Learn how to integrate Sumo Logic log analytics for Heroku users with this add-on.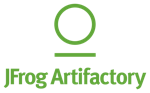 JFrog Artifactory
Learn how to access reconfigured Sumo Logic Dashboards directly from Artifactory Online.
tip
See also: Webhook connections, which you can use to send Sumo Logic alerts to third-party applications.